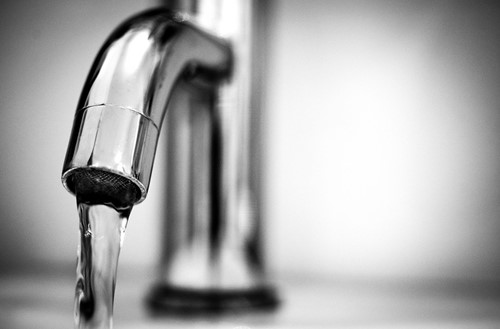 When you're changing your home's plumbing, such as rerouting pipes or adding pipes, you'll need to make sure you do so safely. Working with plumbing comes with a risk of exposure to chemicals, mold, dust and sewage. Making mistakes while handling plumbing could also lead to a flood or water damage in your home. Before you get started on your DIY construction project, make sure you're familiar with common plumbing safety tips.
Check Local Building Codes
If plumbing work is part of your DIY project, check local building codes first. You might need to pull a permit in order to do this kind of work in your home. You should also make sure you know which kinds of plumbing work you can do on your own and which kinds you should hire a professional plumber to handle.
Wear Personal Protective Gear
Personal protective gear is an important part of ensuring your safety while doing plumbing work. You should protect your eyes from exposure to mold, chemicals and other hazards with safety glasses. You should also wear a mask to prevent you from breathing in harmful fumes or particles from sawdust. Wear work gloves as well to keep your hands safe from chemicals and other potential hazardous materials.
Keep Tools and Equipment Handy
You don't want to have to scramble to find the tools or equipment you need when doing plumbing work during DIY construction. Make sure you have what you need with you at all times, such as a plunger, plumbers' snake, pliers and wrenches. However, avoid keeping any tools in pockets, since this can lead to injuries. Carry your tools and equipment in a toolbox instead.
Turn Off the Main Water Supply
Turning off the main water supply as a precaution can help prevent flooding and injuries. If you have any clogged pipes or drains, water that suddenly comes through them can do so with a high amount of pressure. When you turn off the main water supply, this also prevents sewage from flowing through pipes that you're working on or near.
Always Read Labels
When you're using plumbing products or equipment, always read the labels first. Follow any instruction on these labels to lower the risk of injury or damage to your home. If you'll be using potentially dangerous tools, such as soldering torches on pipes, follow all safety precautions to prevent fires or other emergencies.
Hire a Professional Plumber
If you're trying to tackle plumbing work that's beyond your skill level, hire a professional plumber. Having plumbers handle this work protects your home from water damage and reduces the risk of injuries.